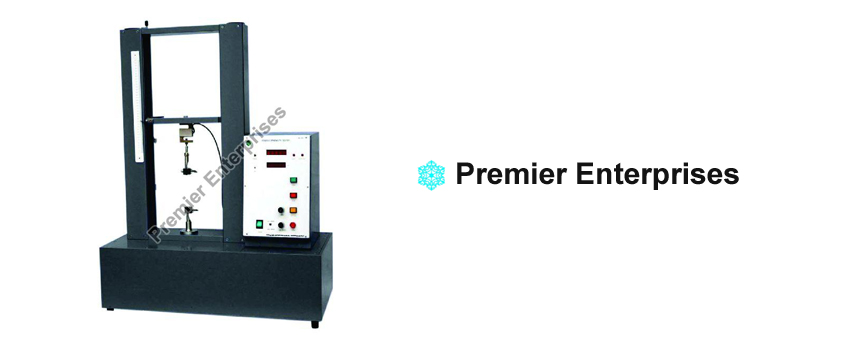 Tension testing, often known as tensile testing, is one of the most common mechanical tests done by any Paper Tensile Tester Manufacturer. Its purpose is to study the physical attributes of the material specimens to produce a better final product.
This article will teach you about tensile testing, its use, its process, and its importance in paper production plants.
Quality is among the most important criteria in determining a product's standard. And every industry must excel at this platform to reach more customers.
Mechanical testing, such as tensile testing, assists in establishing the quality of their goods. The behavior of the material was observed in this experiment under various stresses and pressures in a variety of applications.
Tensile testing may be used to assess a variety of performance metrics. The obtained data describes the test's tensile characteristics up to the point at which the specimen breaks. It will also aid in determining the failure point, elastic limit, and quality qualities.
Types of Tensile Tests:
● Bond Strength Test -
This tensile load test determines the tenacity of a coating's bond to a material or object. This test is often used to determine the strength of adhesives, laminates, as well as general packaging seals.
● Crimp Pull-off Test -
This test also referred to as crimp pull testing, employs a tensile testing apparatus to determine the amount of tensile force required to extract a crimped fire rule, connector, or termination from a wire. This is often done on the assembly line, as part of the lifetime assessment, or in conjunction with electrical soundness for electrical wiring.
●. Tear Resistance Test -
A tensile test instrument is used in this test to provide a force to an object that already has a preliminary tear until it fails or breaks. This test determines the tear resistance of tensile testing specimens, or their capacity to withstand the progression of a partial tear. This is frequently utilized in flexible materials that are more prone to inadvertent rips and holes.
● Peel Test -
A peel or peeling test is used to measure the intensity of adhesion or stickiness between two adhesive-bonded materials. This evaluates the resistance to separation from one another after the tensile test samples have been applied with glue. The evaluated value decides if the bond is adequate or excessive for the intended application, as well as whether another glue or bonding technique should be utilized.
Applications of Tensile Strength Test in Paper Industries:
- Plastic, board, or paper deformation and strength measurements
- The utmost load that a substance can endure before tearing or rupturing.
- determining the power needed to rip a seal, adhesive bond, or label, as well as open snap-caps and pop-caps
- Identifying the folding characteristics of the material
- Understanding the tensile qualities of paper that must be supplied to automated machinery and run through vast rollers over vast distances at high speeds to produce various paper products.
The usage of a tensile strength tester in product quality control is also critical. It enables a Paper Tensile Tester Manufacturer to determine whether there are any issues in their production line. It also ensures that the products they provide to clients are safe, of high quality, and meet professional and global standards